2022
---
Open Source
Salt Battery
Role:
Designer, Maker,
Researcher, Futurist
This battery is designed using found objects and scrap metal. It uses Salt to generate enough electricity to power domestic appliances.


CONTEXT

---

Humanity has run out of fresh water. The only way to quench the thirst of the 13 billion population is by desalinating ocean water. The species is left with an abundant amount of salt as the byproduct. So much so that it's essentially free. This battery capitalizes on that free salt.




Step 1:
Pour Salt

Step 2:
Salt each cell

Step 3:
Add water

Step 4:
Charge phone

USING THE SALT BATTERY
---
The salt battery is based on the principle of redox reactions, where electrons are transferred between different metals. In this case, scrap zinc and copper is used. When salt water is added, a flow of electrical energy is created.

LIVING A SALT WORLD
---
While the government is frantically trying to establish a relevant tax system to disincentivize it, going about one's day with self-generated energy is highly desirable and affordable.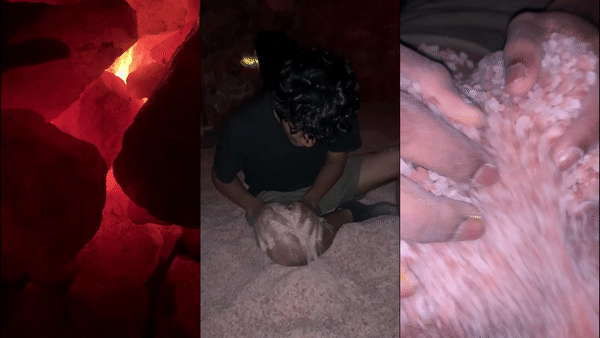 ---
RESEARCH

To create a design for a world fully immersed in salt, I must also be fully immersed in salt. Only then can I understand the nuances of the world I am building.

Experiments conducted at

Montauk Salt Cave

, New York.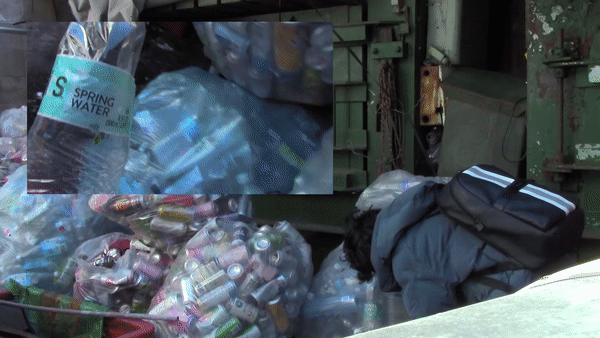 ---
MATERIAL FORAGING

Since this battery is designed mostly with scarp metal and waste, almost all material was foraged.

All plastic sourced from

SureWeCan.

All (used) building material sourced from

Facebook Marketplace.

Shoe Rack, Used Canvas, PLA, Copper Plate, Zine Plate, Alligator Wires, Castor Wheels, Silicone Tubes, Charger Cable, Duct Tape, Used Plastic Water Bottles, Nuts and Bolts

5'7" x 1' x 3'







---

DESIGN PROCESS




Most of the components of the salt battery are readily available objects. My intervention focused on creating open source connector parts, such as drainage valves, bottle holders, and retrofitable components, to make the build more intuitive and seamless.

︎︎︎Link to Files








Research Under the Guidance of:
Ari Elefterin
, Transdisciplinary Designer + Somatic Researcher
Special Thanks to:

Krithi Nalla, Model
---