2022
---
Climate Controlled
Dosa Picnic Basket
Role:
Designer, Maker,
Researcher
The Dosa, a traditional Indian dish beloved for its delicate and crispy texture, is notoriously difficult to transport due to its fragility. This machine finally puts a long Dosa on the menu for an outdoor picnic.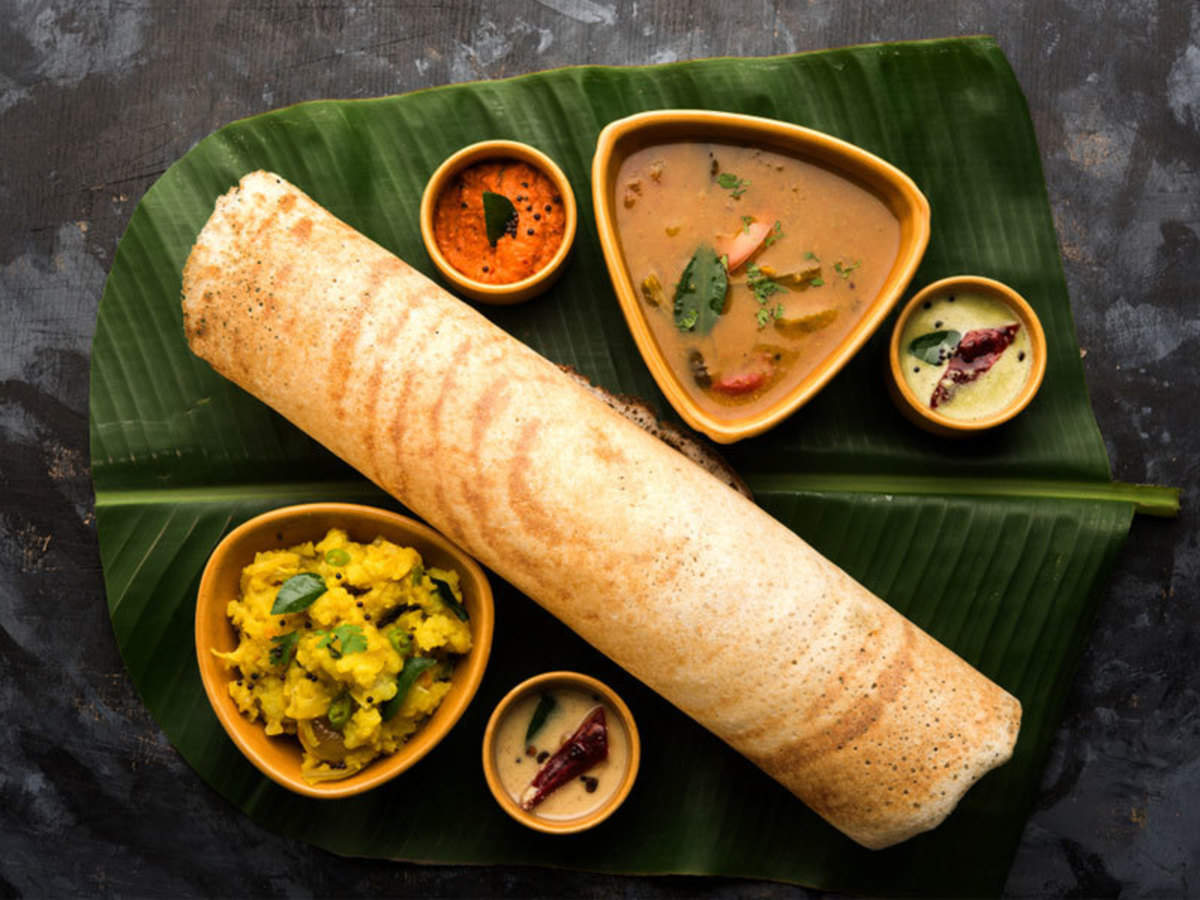 Fig 1. Regular Size Dosa
Fig 2. Medium Size Dosa
Fig 3. Super Size Dosa
CONTEXT

---

This wooden machine is specifically designed for a 32" long dosa. It is designed to be handled by 2 people, to be taken into restaurants, and receive their orders for a dimensioned Dosa with care. The Dosa will live in a heated (climate controlled) compartment during transport.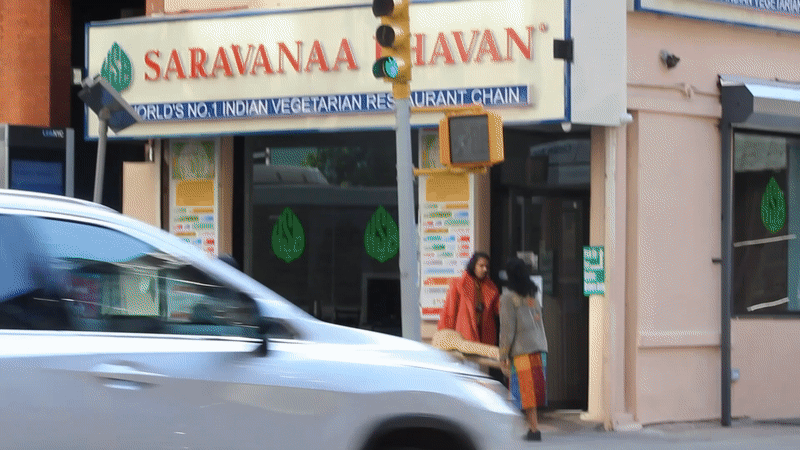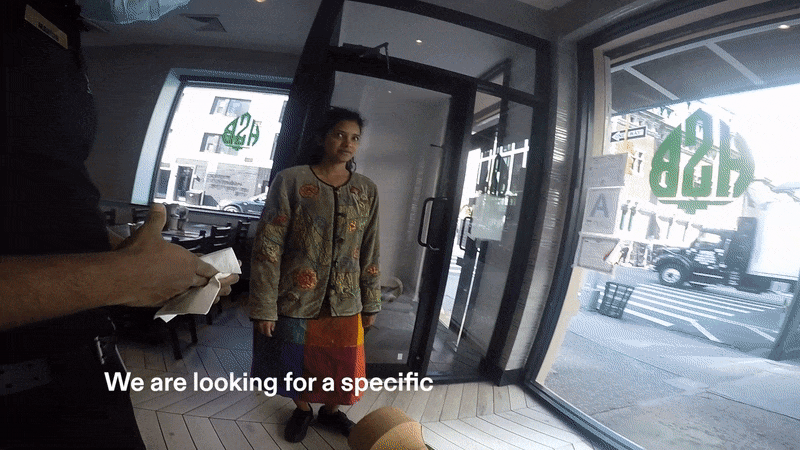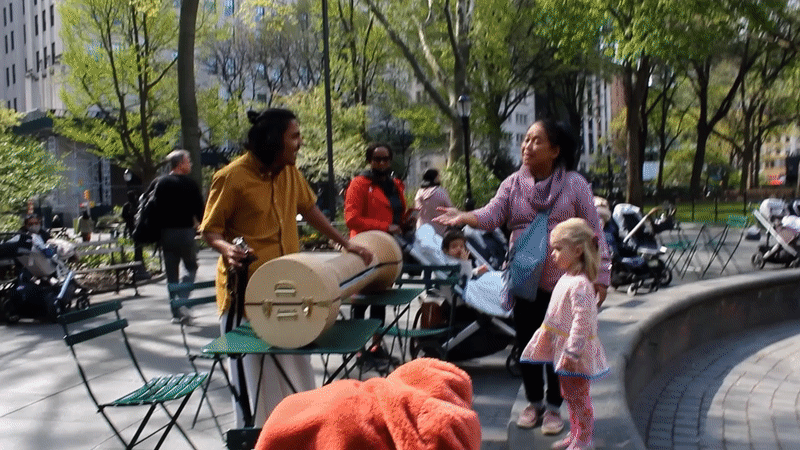 ---
REAL WORLD TESTING



This is documentation of transporting a special order Dosa from Saravanah Bhavan, New York, to a picnic spot in Madison Square Park.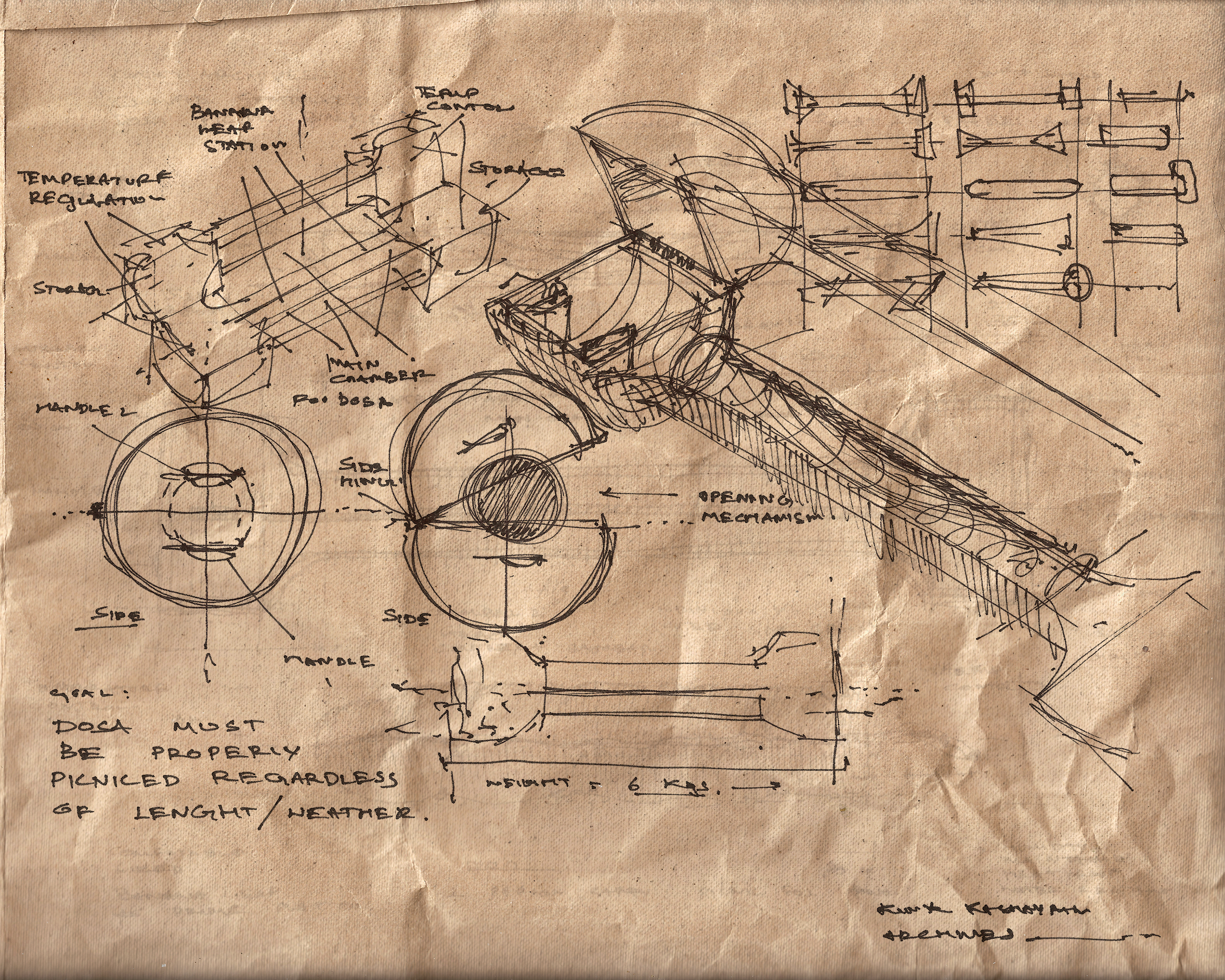 ---
FEATURES

A layer of banana leaves is used inside the heated chamber to provide for a hygienic and traditional eating surface. The bulged ends can store upto 3 liters of sambar and chutney. The machine opens up to a mini table to enjoy the 32" long dosa in the desired picnic location.








---

MATERIALS




8' x 4' x 3/4" Birch Ply, #8 3/4 in. Phillips Truss-Head Self-Drilling Screws, 1-1/2 in. x 48 in. Aluminum Flat Bar with 1/8 in. thick, 2 in. x 15 ft. Foam and Foil Pipe Wrap Insulation Tape, Faux Gold Foil, Wood glue, 3-1/2 in. x 1/4 in. Vintage Hinge, 3-1/2 in. Vintage Chest Handle, Electronic Heating Pads

4.5' x 1' x 1'




Research under the guidance of:
Allan Wexler,
Award Winning Artist + Designer
Featured in the Film:
Tarshaa Krishnaraj
Krithi Nalla
Tanvi Mishra
---